Godox KNOWLED Bi-color LED Light MG1200Bi Receives TIPA WORLD AWARDS 2023
Founded in 1991, the Technical Image Press Association, TIPA, is composed of many member publications in the photo/imaging field published in print and online. These publications cover the full range of the industry, including consumer, professional, business-to-business, and fine art photography and imaging. Member magazines and their online presence have wide reach and readership in many languages and cover markets around the world in Europe, Asia, Australia and North and South America.
As an active and committed association that plays an important role in the industry, TIPA Association is always characterised as an organisation that bestows TIPA WORLD AWARDS to the very best products.
BEST PROFESSIONAL LED LIGHT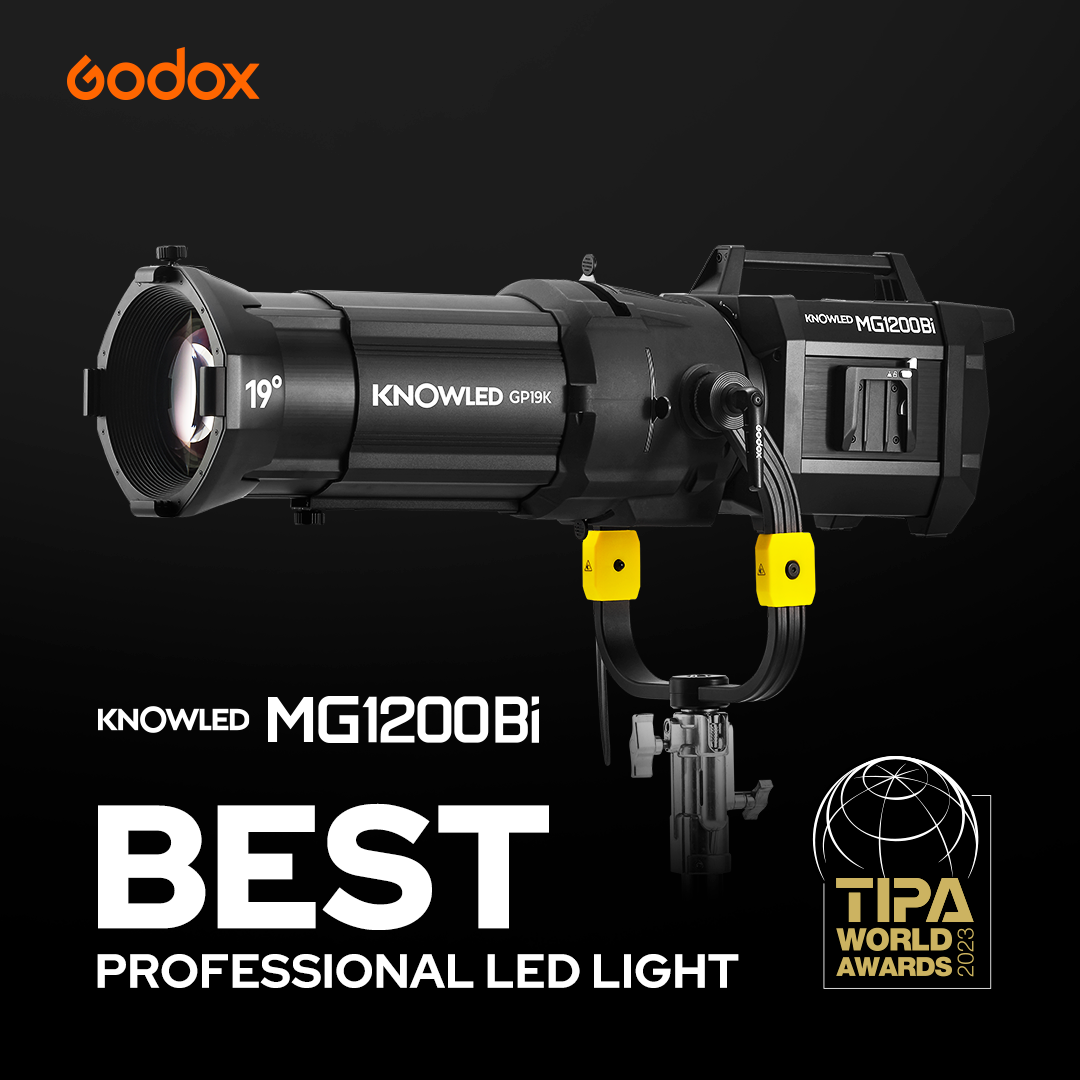 When setups and productions require a bright, durable light whether
indoors or out, day or night, rain or fog, they need to count on a light
that can withstand conditions and deliver consistent performance.
Godox's MG1200bi features full power draw across color temperatures,
from 2800K to 6500K with CRI and TLCi ratings of 96, 0.1%, stepless
dimming, and IP54-certified weather resistance. Eleven FX (special
effects) modes allow for simulation of flash, lightning, cloudy, candle,
and more. Settings and controls can be done on-unit via four buttons
and a control knob or wirelessly via 2.4GHz remotes and a Bluetooth
app. A new accessory mounting system eliminates mismatches, a 45-
degree reflector is included, as is an 8 meter power cable, plus there's a
high-power fan that provides cooling during long operation times.
See more:https://www.tipa.com/awards/godox-knowled-bi-color-led-light-mg1200bi/