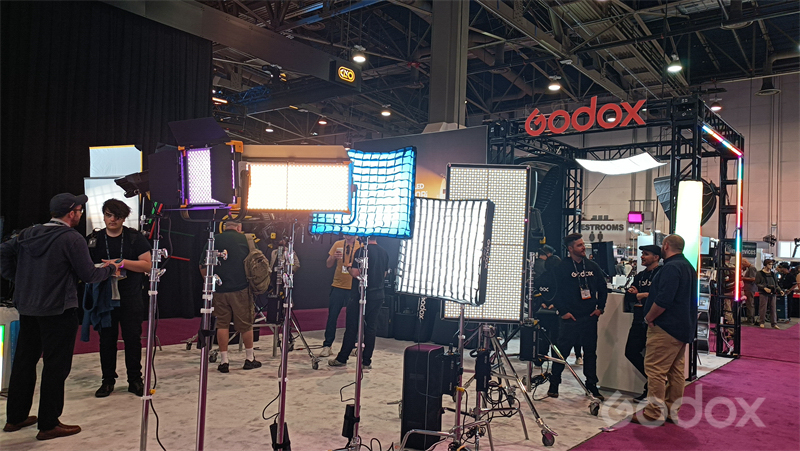 NAB Show 2023 celebrates its centennial at the Las Vegas Convention Center from April 16 to 19. With more than 1,000 corporations and 65,000 attendees, NAB returned strong this year as content owners, creators, producers, and distributors weighed the benefits of a new breed of hardware, software, and solutions.
Godox at booth C6139 debuted its latest innovations and offered first looks at trailblazing technologies through interactive exhibits and live demonstrations.
Let's look closely at the major highlights from Godox.
KNOWLED Bi-color LED Light MG1200Bi
The foremost highlight was the MG1200Bi LED, which is an upgraded version of the M series of continuous lighting. This cutting-edge technology is equipped with a robust 1200W draw that spans across all color temperature ranges. It allows for precise CCT adjustments between 2800K and 6500K. What makes it outstanding is its super-low dimming capacity from 0.1% to 100% — offering users subtle control over their lighting.
WT25R/40R/60R WT25D/40D/60D Dive Light Series
Godox just announced their series of Dive Lights for underwater filmmaking and photography. The compact WT Series tube lights come in 10, 15, and 25-inch sizes and are water-resistant up to 40 meters. They mount effortlessly to cameras and accessories, offer CCT, HSI, GEI, and RGBWW modes, and come in a broad range of colors for submerged usage. All sizes are available in daylight and RGBWW models.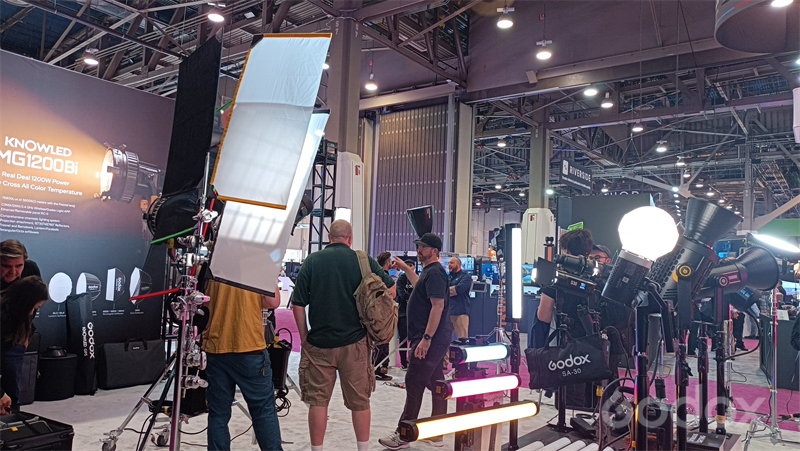 TP2R/TP4R/TP8R KNOWLED RGBWW Pixel Tube Light
Godox released the TP LED Tube Light Series. The lights in the lineup deliver DMX, CRMX, RDM, and wireless control via the Godox Light 3.0 App. Interior batteries work for about two hours of runtime, or continuous AC power can be utilized. They are available as individual units or in kits of 4 or 8 lights, with tube lengths ranging from 2-feet to 8-feet.
KNOWLED Bi-color Panel Light P600Bi Hard
P600Bi is a 30cm×30cm panel light with a power output of 650 W, ideal for large-area lighting, especially as space lighting in production. Apart from diverse professional control connection choices, with external antennas and automatic frequency hopping capability, it ensures stable signals all the time. With a much lighter weight versus its counterparts, a perfect cooling system, flicker-free capability, and 0.1% precise adjustment, the P600Bi Hard is designed for production-ready standards.
P300R LED Panel Light/ P600R LED Panel Light
P300R is a 30cm×30cm panel light with a power output of more than 300 W. P600R, a 30cm×30cm panel light, outputs at 600W. They have 4 and 8 square pixels separately, and the pixel mapping effect is more realistic. They provide with accurate color, high brightness, high power density and efficient heat dissipation. Besides various professional control methods, flicker-free capability, high color fidelity, with built-in batteries, the two lights are easy to operate and there are a bunch of accessories for you to choose.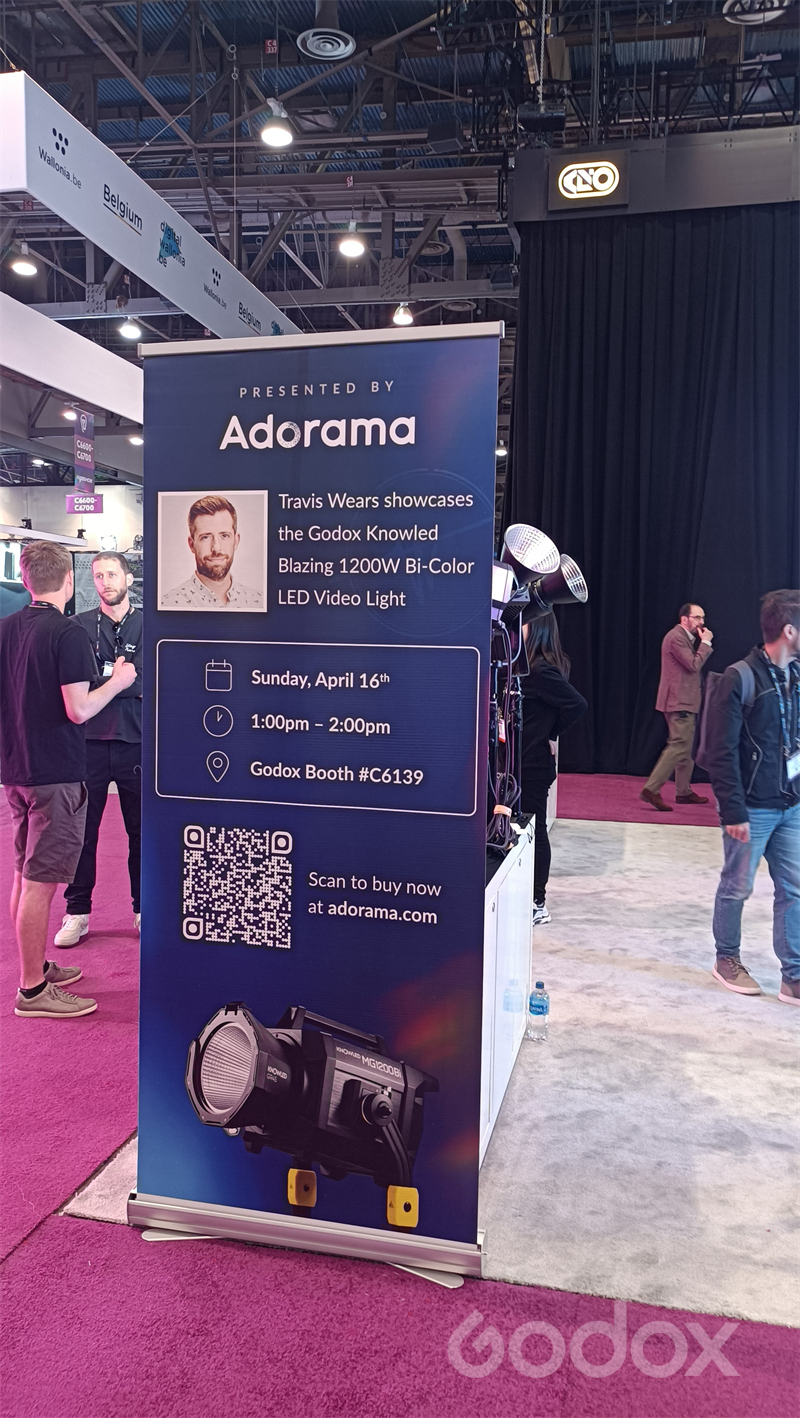 DP Travis Wears hosted a live tech demo at the Godox Booth on April 16th from 1-2 pm regarding the MG1200Bi and how his team incorporated it into their on-set workflow.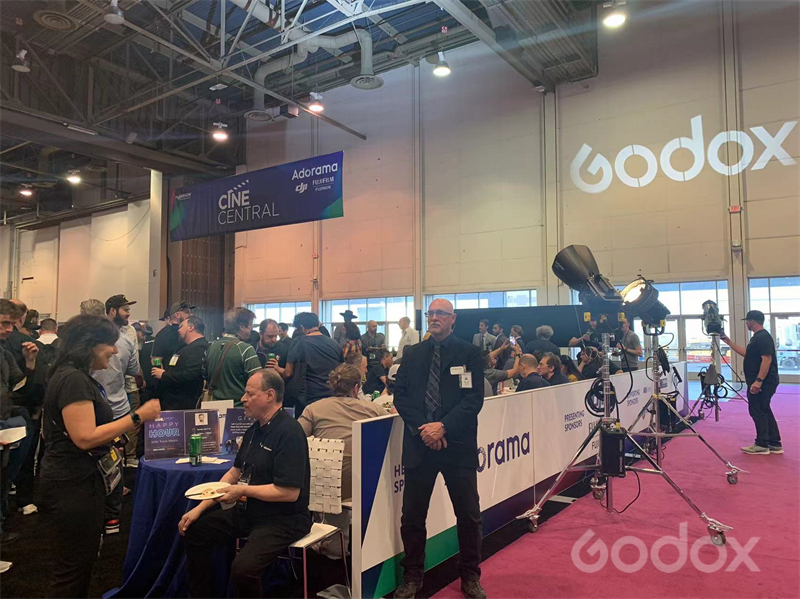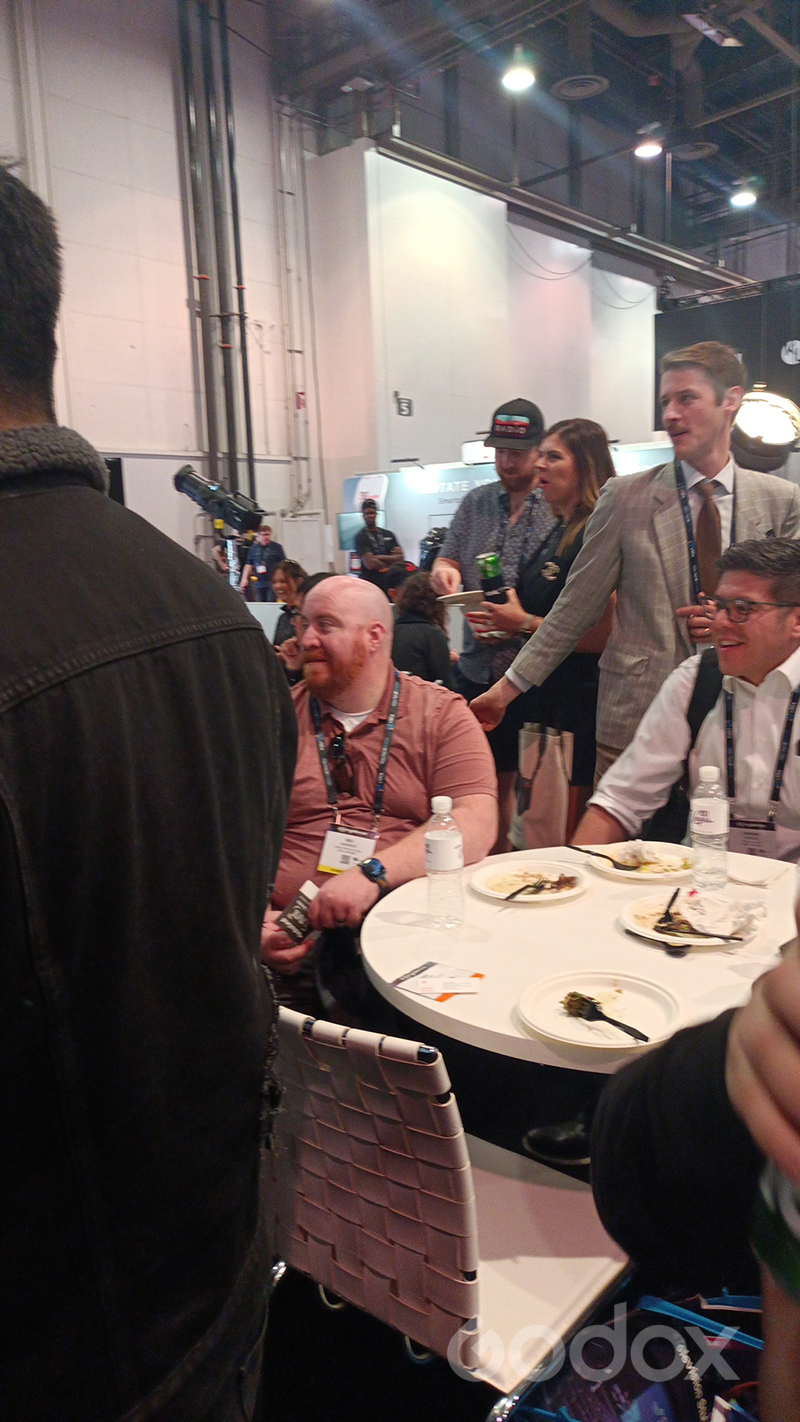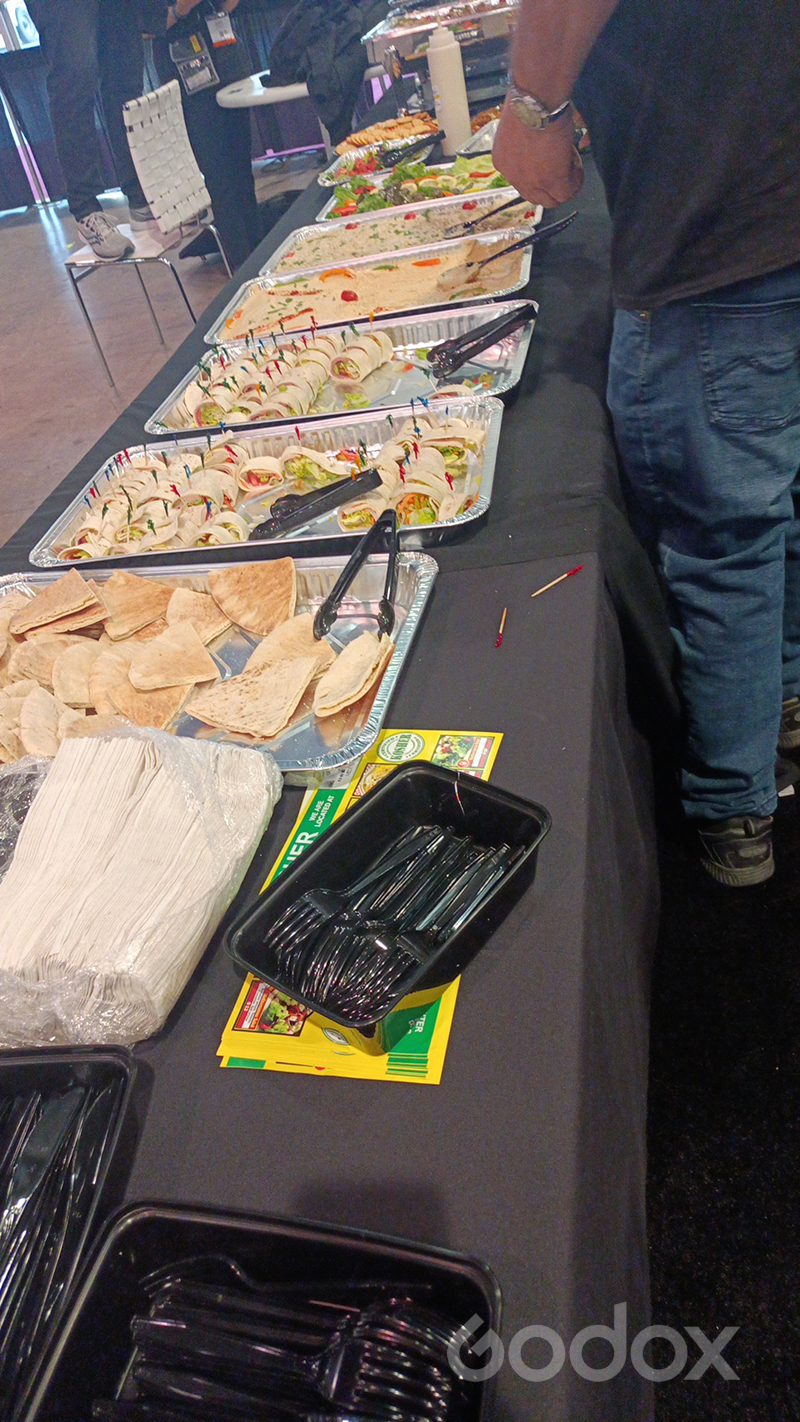 Travis also hosted Cine Kit List Happy Hour in partnership with Adorama and Godox on the opening night of NAB from 5:30 to 7:30 at CineCentral. The community had such great times as there were drinks, snacks, Adorama gift cards, CKL swag, and some special giveaways from Godox!
As seen in the above video since 02:35, Jameson Brooks shared his insights with Seth from Adorama about our latest products, the MG1200Bi LED light, and our upcoming flexible LED light mats and panel lights.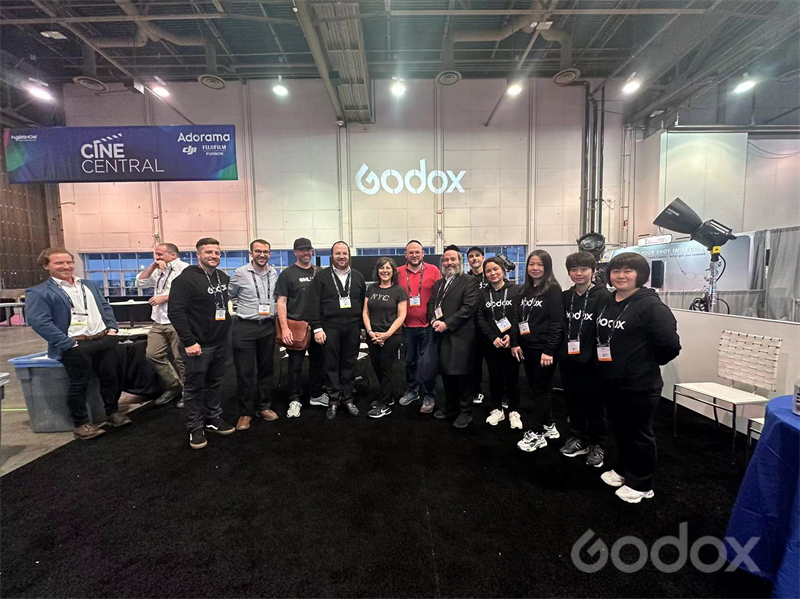 Lastly, special thanks to Adorama for partnering with us to make this event possible and Travis Wears & Jameson Brooks for introducing and hosting! Many thanks to everyone dropping by our booth and don't forget to meet us at the following exhibits — MPTS 2023 and Cine Gear LA Expo 2023!