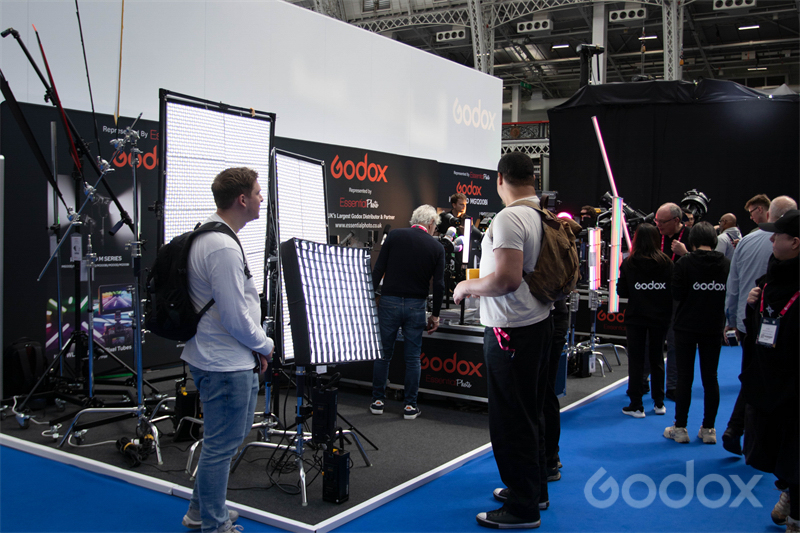 The Media Production & Technology Show is the biggest gathering for the UK's media and broadcast industries. It provides a comprehensive coverage of content creation and technology through an interactive exhibition and seminar program. The event attracts more than 10,000 participants from various fields within the industry.
The MPTS 2023 event took place on May 10-11 at Olympia London- Grand Hall Hammersmith Road, London W14 8UX. At Stand H41, our team and Essentialphoto & Pixapro showcased the latest Godox lighting equipment to visitors, including the MG1200Bi, TP series, and several new items.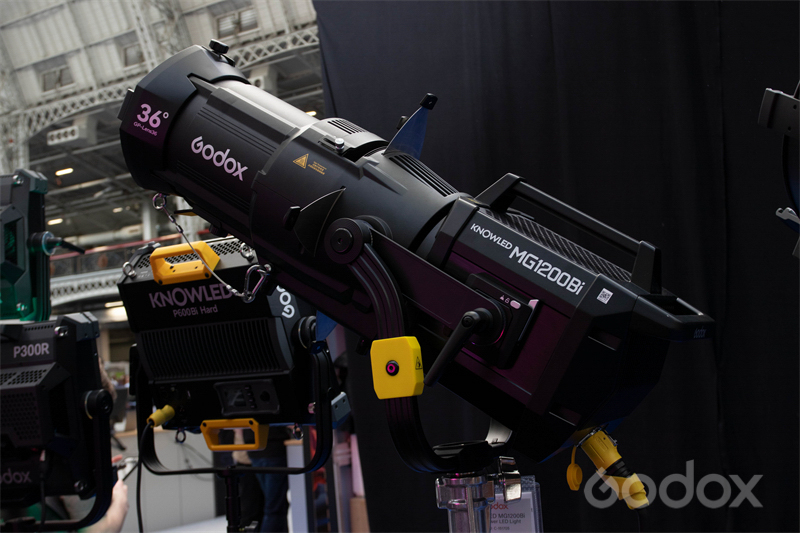 KNOWLED Bi-color LED Light MG1200Bi
The MG1200Bi is a powerful light that can simulate daylight without the need for chip optics. It has a full 1200W power and can adjust its brightness from 0 to 100% in 0.1% increments, allowing for cinema-quality fine-tuning. Additionally, it contains 20 preset lighting schemes and 11 special effects to help with complicated and quick shooting scenarios. The light is mounted on a tiltable 360° yoke and a heavy-duty 1-1/8" Junior pin. Its ultrabright full-color display screen provides an intuitive user experience both indoors and on location. The light also comes with a rugged 26' power cable with a lockable Neutrik connector, and has an IP54 rating, meaning it can resist water spray and rain.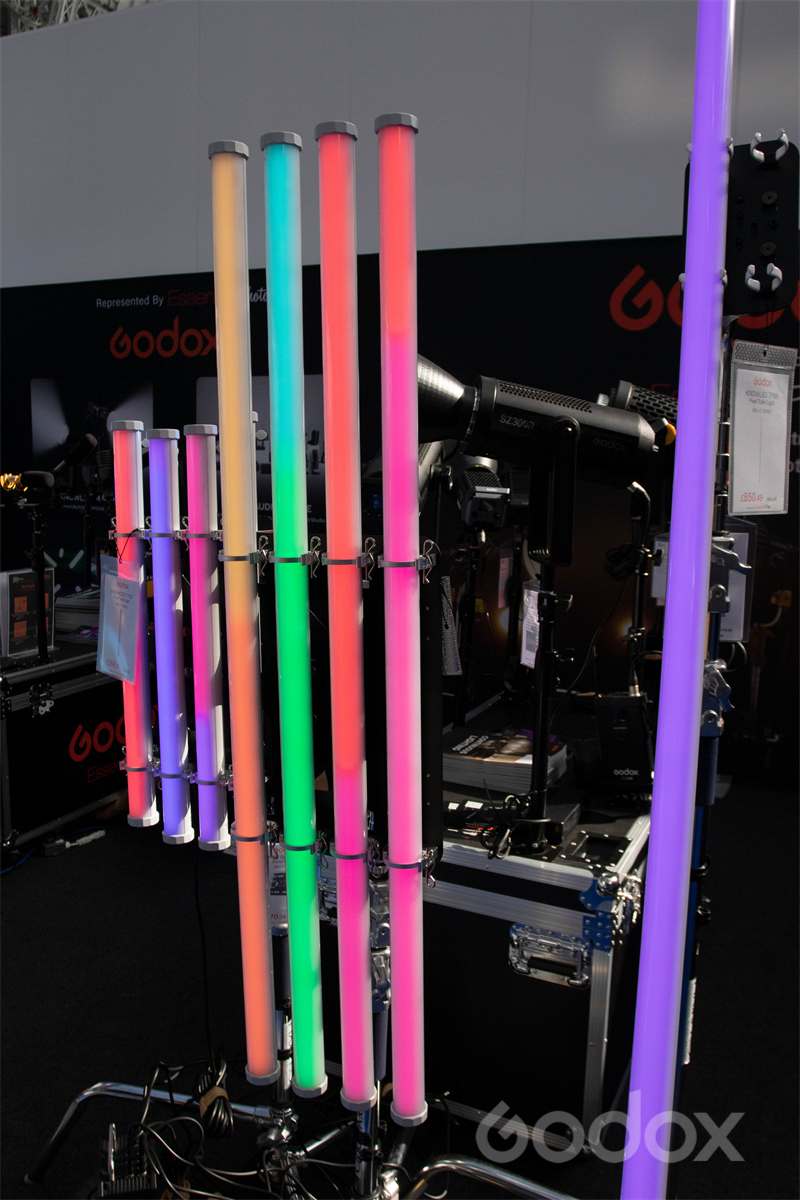 TP2R/TP4R/TP8R KNOWLED RGBWW Pixel Tube Light
The KNOWLED RGBWW Pixel Tube Light is perfect for any video or photo shoot, offering a vast range of colors to suit any mood or atmosphere. With various wireless and wired control options, you can create a pixel light array that delivers unique and satisfying lighting effects. The light has a built-in battery, and you can also plug it into an AC adapter for continuous power. You can control the TP2R/TP4R/TP8R locally or remotely using DMX, CRMX, RDM, or the Godox Light 3.0 app, even from distances of up to 492'.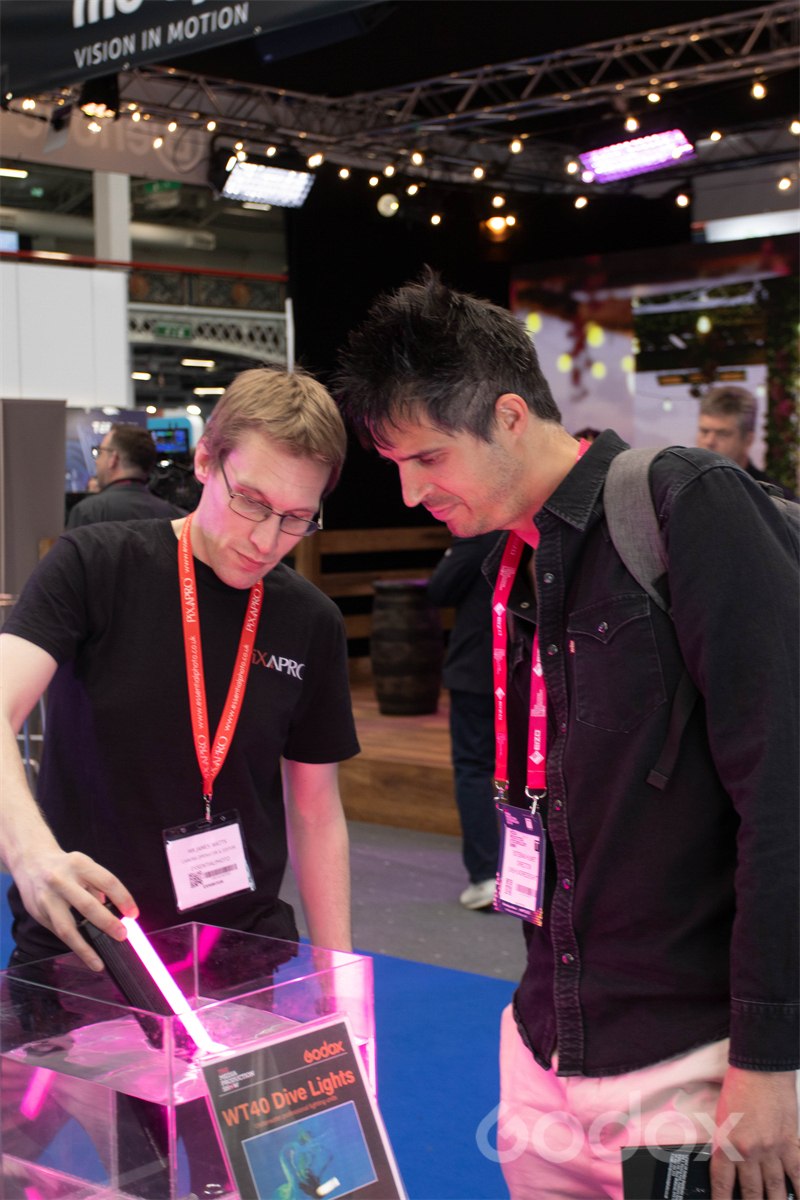 WT25R/40R/60R WT25D/40D/60D Dive Light Series
The Godox WTR Series RGBWW LED Daylight Tube Light is a versatile lighting option for both photo and video purposes. It can withstand water and go as far as 40m deep, and has a CCT mode to adjust color temperature. The diffused lighting and built-in effects provide creative possibilities. It's also ideal for professional broadcast use and a great choice for vloggers, divers, and extreme sports enthusiasts.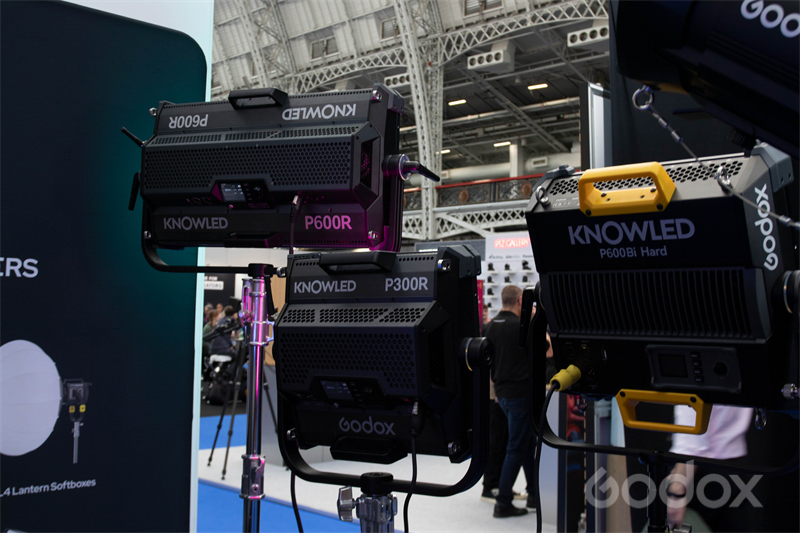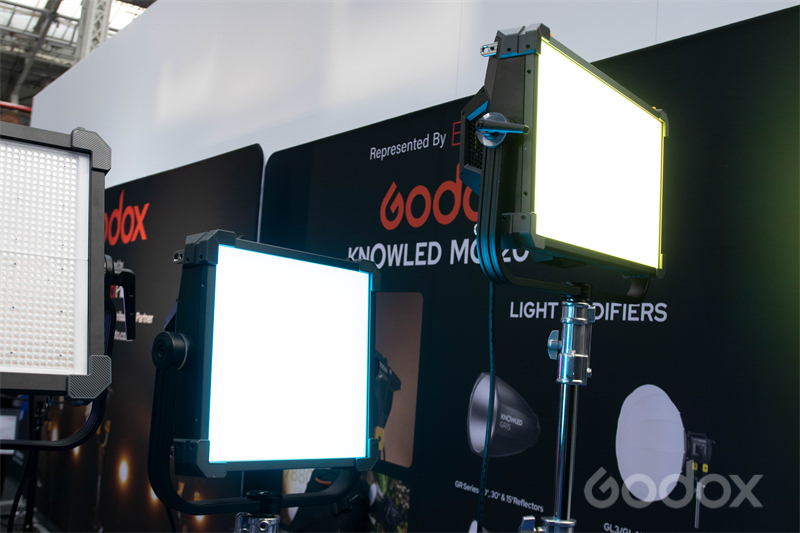 KNOWLED Bi-color Panel Light P600Bi Hard
P600Bi is a 30cm×30cm panel light with a power output of 650W, ideal for large-area lighting, especially served as space lighting in production. Apart from various professional control connection options, with external antennas and automatic frequency
hopping capability, it makes sure stable signals all the time. With much lighter weight versus its counterparts, a perfect cooling system, flicker-free capability, 0.1% precise adjustment, P600Bi Hard is designed for production-ready standards.
P300R LED Panel Light/ P600R LED Panel Light
P300R is a 30cm×30cm panel light with a power output of more than 300 W. P600R, a 30cm×30cm panel light, outputs at 600W. They have 4 and 8 square pixels separately, and the pixel mapping effect is more realistic. They provide with accurate color, high brightness, high power density and efficient heat dissipation. Besides various professional control methods, flicker-free capability, high color fidelity, with built-in batteries, the two lights are easy to operate and there are a bunch of accessories for you to choose.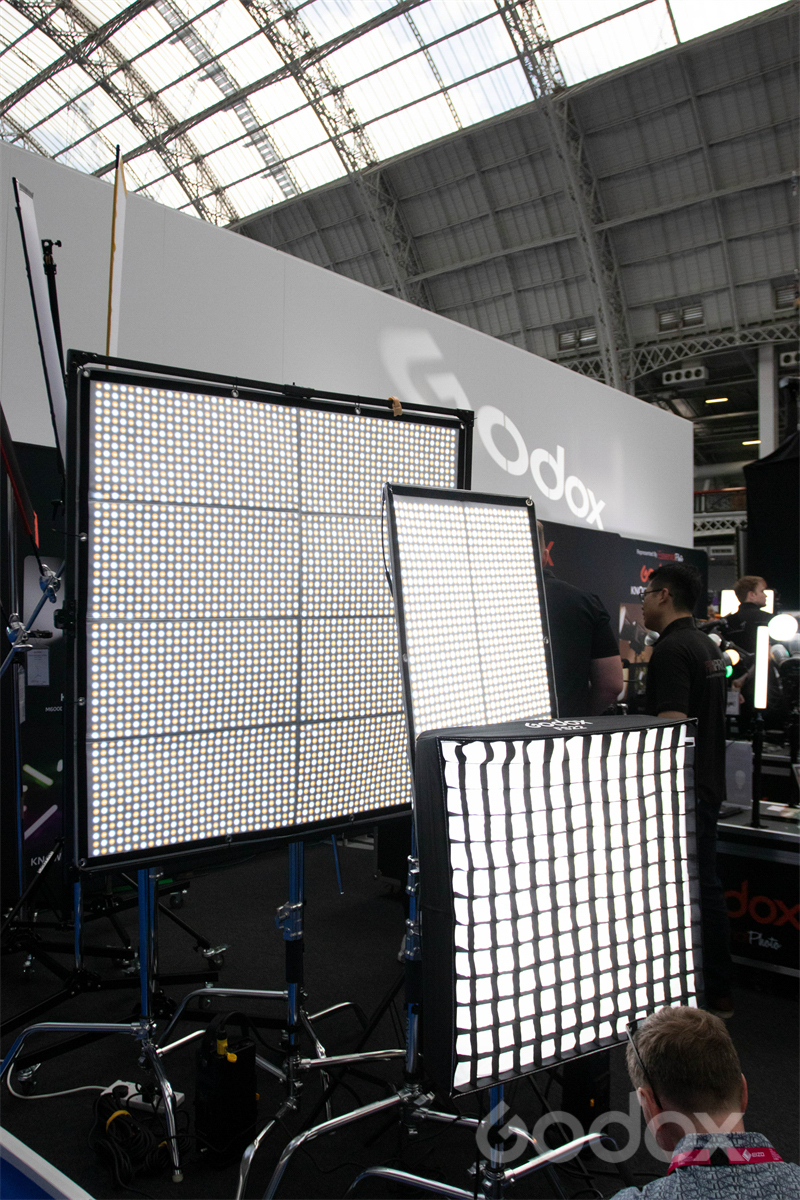 KNOWLED Flexible LED Mat F200Bi/F400Bi/F600Bi
The Knowled series F200Bi/F400Bi/F600Bi is a foldable and wear-resistant LED mat that is specifically designed for cinema-grade production. It is built to be sturdy and adaptable to harsh conditions, with IP65 waterproofing and excellent color rendering. This LED mat provides an optimal balance of weight, brightness, durability, and performance, making it ideal for various applications. Its foldable design makes it easy to store in smaller spaces, and it also helps protect the LED beads.
KNOWLED Flexible LED Mat F22Bi/F24Bi/F44Bi
The Knowled series F22Bi/F24Bi/F44Bi is a foldable LED mat that is durable and resistant to wear. It is perfect for cinema-grade production as it can withstand hard conditions, is IP65 waterproof and has excellent color rendering with a wide CCT range from 2700k to 8500k. This LED mat is the perfect combination of weight, brightness, durability, and performance for any application. It can be easily folded into a smaller space, making it portable and protecting the LED beads. Additionally, the upgraded Type-A interface of the dimmer enables firmware updates and power supply to DMX devices.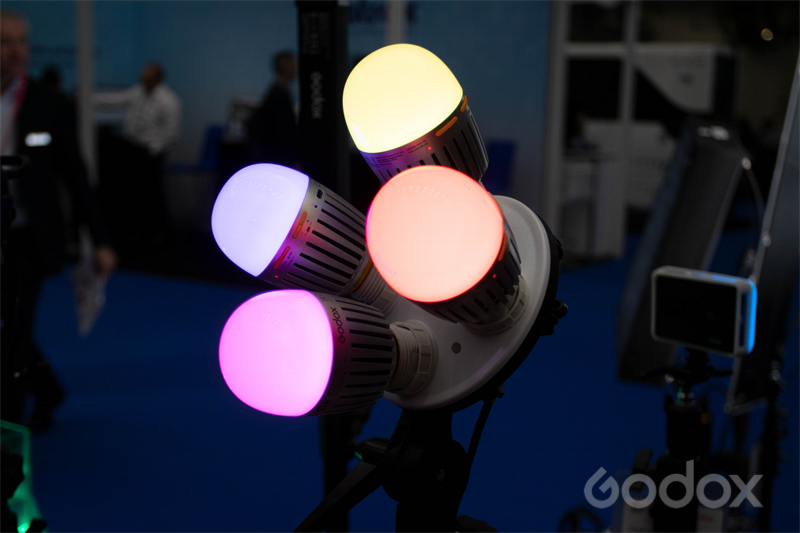 KNOWLED RGBWW Creative Bulb C7R C10R
The KNOWLED RGBWW Creative Bulb is a versatile lighting option commonly used in film production. It offers a full range of RGB tunable colors and has a stable, flicker-free quality. The bulbs can be used in various settings such as table lamps, warning lights, or party decorations. With a built-in battery, the C7R bulb can be placed anywhere you need it. Its constant power draw ensures consistent brightness even when the battery power decreases or the temperature rises.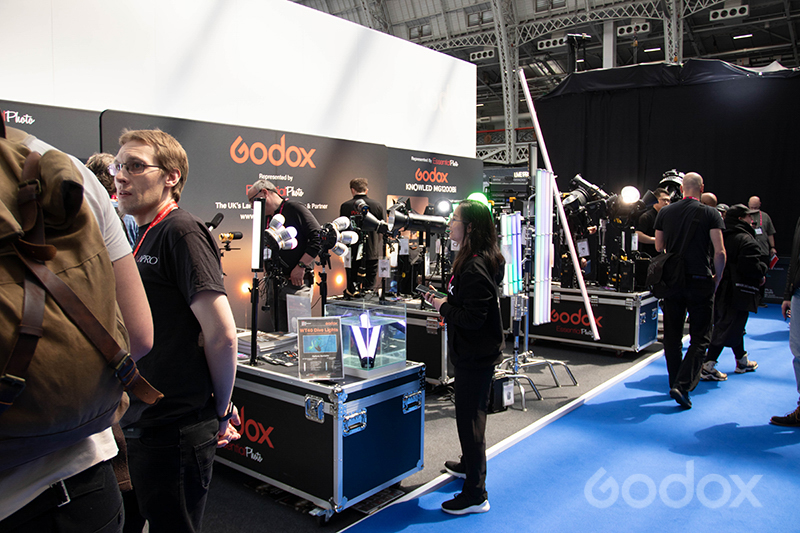 We want to express our thanks to PiXAPRO & EssentialPhoto for collaborating with Godox to showcase our products at MPTS 2023! We also want to thank all the visitors who stopped by our booth, and your continuous support for Godox means a lot to us. Welcome to meet us at Cine Gear LA Expo 2023 at Booth S1429 between June 2-3!