Powerful Ring Flash //AR400
As a valuable product in Witstro series, Powerful Ring Flash AR400 offers shadow-free illumination and even light effects with strong power and portable body. The brand-new lithium battery unibody design gives you better light experience.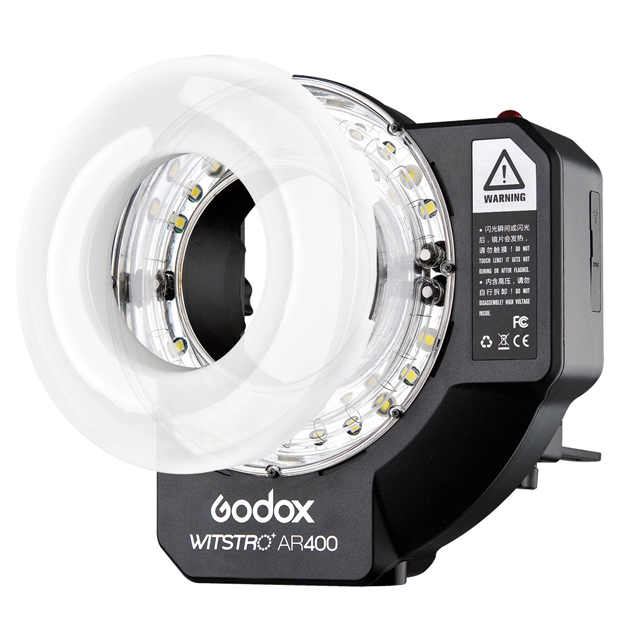 Main Features:

* Even illumination and versatility
As a ring flash, AR400 adopts ring head to achive shadow-free illumination; as a LED video light , AR400 is equipped with LED bulbs to adjust the light brightness, which offers stable light source for photography; as a outdoor flash, AR400 is light and portable, which meets the demands of outdoor photography.

* Strong power and abundant functions
AR400 has 400W strong power and 22 steps of power control (1/1~1/128). It supports S1/S2 slave triggering, RPT stroboscopic flash, high-speed sync, etc.

* Professional lithium battery
AR400 provides professional lithium battery (11.1V/4500mAh) with over 450 times power output and 0.05-2.8s recycle time. The battery charger is included in the accessories to guarantee the whole photography process.

* Wireless remote control
Use a FT-16 wireless power-control flash trigger (sold separately) to control the flash's power output and other functions.

* Convenient accessories
AR400 is equipped with folding light bracket, umbrella bracket, diffusion cover, etc. All the accessories are easy to be installed and detached, which is helpful for achieving creative light effects.

AR400(Click to see enlarged pictures)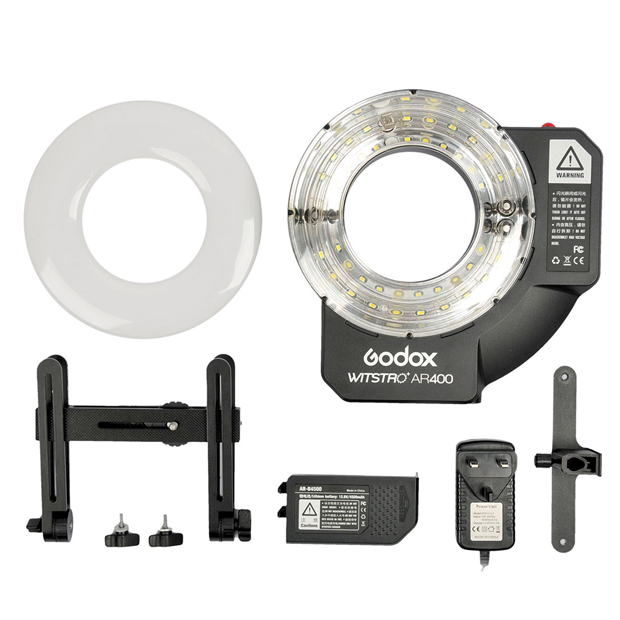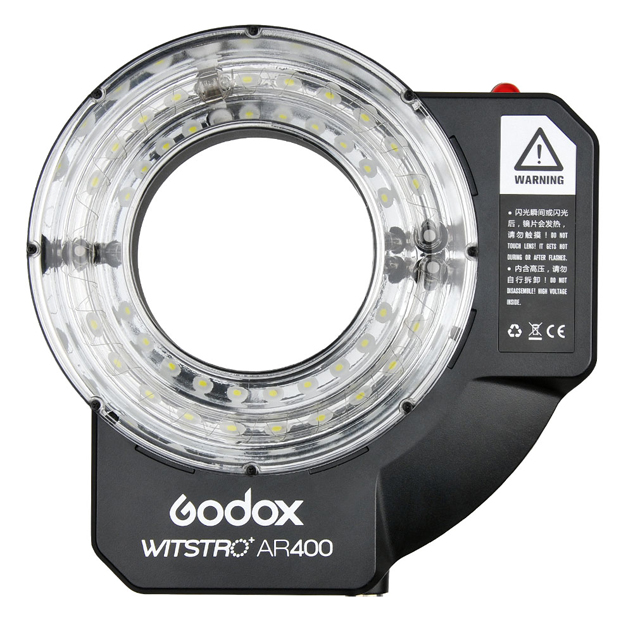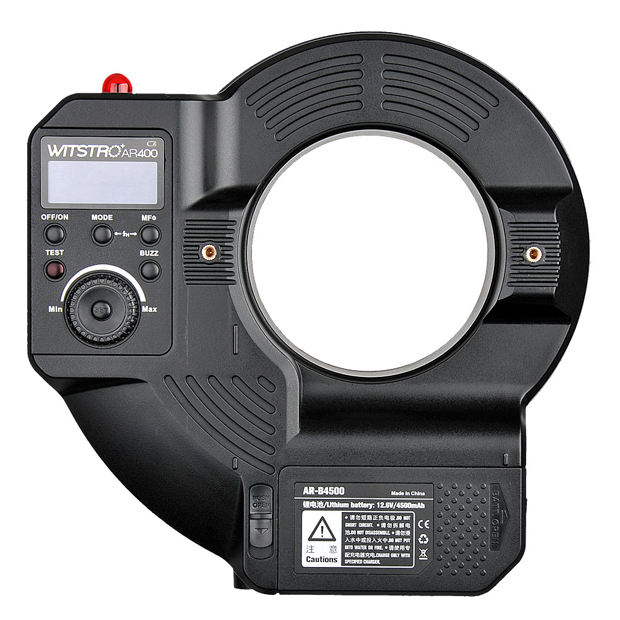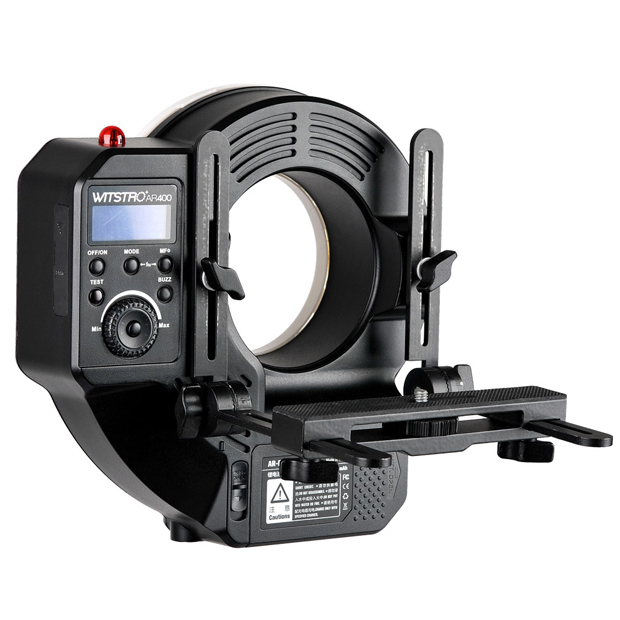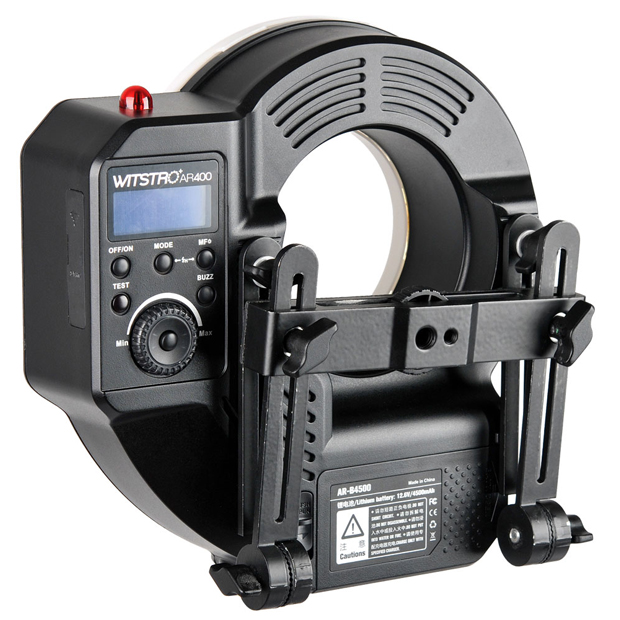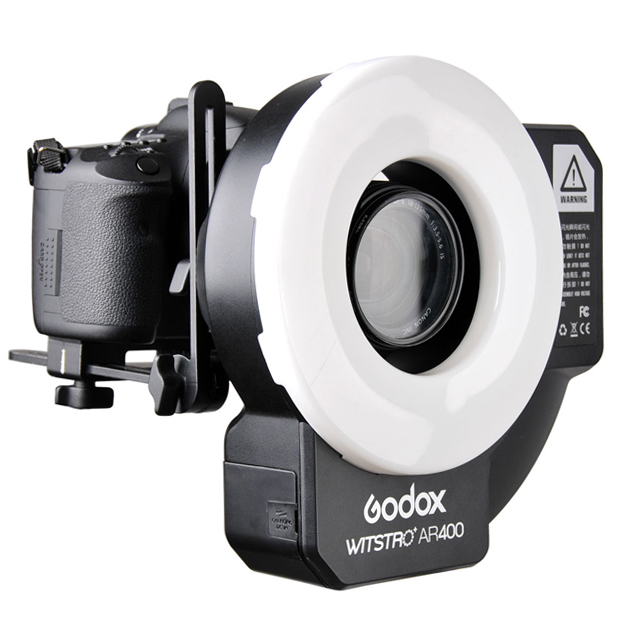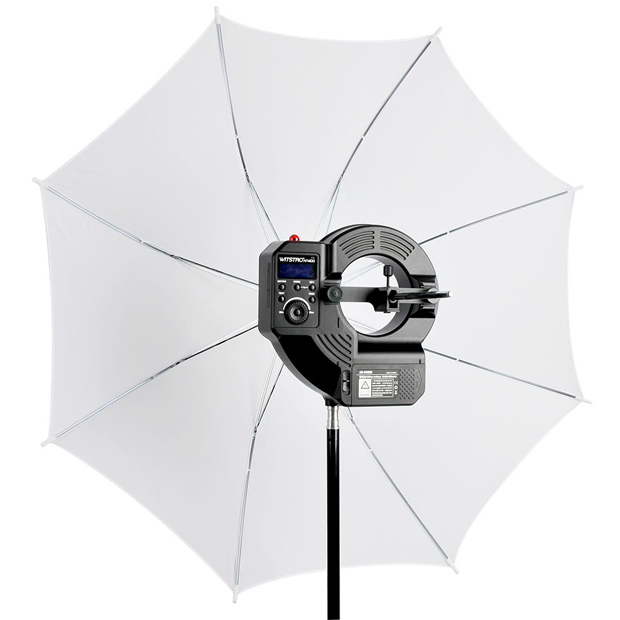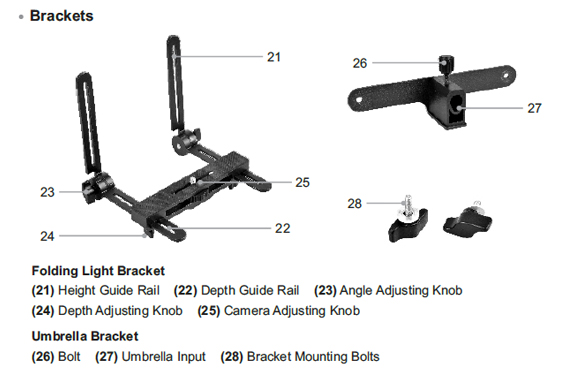 Technical Data
| | |
| --- | --- |
| Model | AR400 |
| Battery | AR-B4500(Li-ion battery 11.1V/4500mA) |
| Max Power(Ws) | 400Ws |
| Guide Number(m ISO 100) | 36 |
| Full Power Flashes(1/1) | Approx.450 times |
| M/S1/S2 Mode | 1/128~1/1 |
| RPT Mode | 1/128~1/4 |
| High-Speed Sync | 1/32~1/1 |
| Recycle Time | 0.05~2.8s |
| Color Temperature | 5600K±200K |
| Flash Duration | 1/300s-1/10000s |
| Triggering Method | 3.5mm/PC sync cord jack, Slave triggering, Test button, Wireless control port |
| 100% LED Brightness(LUX) | 440(0.5 m) |
| Dimension | 22.5*23*7cm |
| Net Weight (with battery) | Approx.1.4kg |